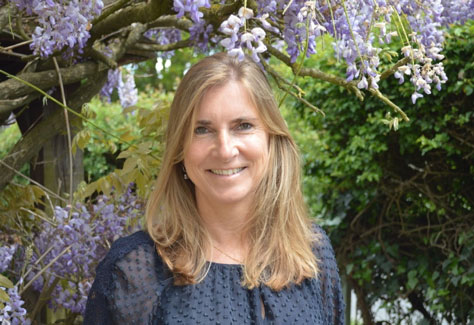 Fiona Cane
A local author, born and educated in Sussex, Fiona graduated from Exeter University with a degree in Philosophy. She worked in London in film and entertainment PR, before moving back to Sussex where she divided her time between coaching tennis and writing books. To date, she has published three psychological thrillers – Killing Fame, When the Dove Cried, and The Gate – and the critically acclaimed literary thriller, The Other Side of the Mountain.
Her fifth book, A Song Unsung, will be available in early summer 2021. A suspenseful mystery, it tells the story of an impressionable teenage girl who falls under the spell of a beautiful woman with a mysterious past.
Soho 1958. Martha Palmer, an aspiring singer working in a coffee shop, is desperately short of cash. She's been scouted by a photographer. The money's good. But there's a catch …
Sussex 1976. Nothing much happens in fourteen-year-old Natasha James' life. Her mother has taken to her bed and her father, the local doctor, is preoccupied with his patients. But when the magnetic Martha Palmer moves into her sleepy village, Natasha is drawn into a glittery new world of extravagant parties, steeped in the embroidered rhythms of jazz.
But who is the mysterious Martha Palmer? And why is she the keeper of so many secrets? Desperate to fill in the gaps of Martha's past, Natasha uncovers a heart-breaking love story, the truth of which threatens to destroy all that she holds dear.
If you want to know what inspired Fiona to write A Song Unsung, and for an exclusive reading, by Fiona, of a few pages of the first chapter, check you can watch a short video on the ELSTOAF live broadcast on 28th Dec.
Check back here after the broadcast to watch the video on catchup.