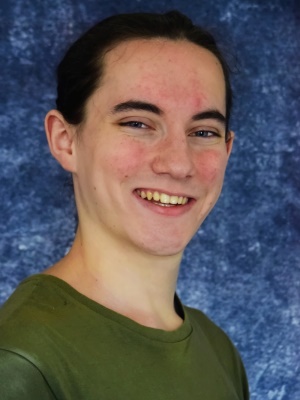 Lester Seale
Lester is 18 and began performing when he was 5 years old and has attended Trapdoor Theatre School since the age of 10, taking part in many showcases and Summer School performance.
He has gone on to play several roles in school productions such as Gertrude Tell (The Dame) in the pantomime version of `William Tell`, Eugene Florczyk in `Grease`, Drake the butler in a west end production of `Annie Jr` at The Arts Theatre in Leicester Square and Britney in the school production of `We Will Rock You`.
He played the bumbling King in Cinderella at Eastbourne Royal Hippodrome 2018 and the Sultan in Aladdin in 2019. He most recently played the role of Romeo in Shakespeare`s `Romeo & Juliet` with the Eastbourne Operatic & Dramatic Society in the summer of 2019.
He is now Studying HND musical theatre at Bexhill College and excited to practice the craft further.
Lester Seale performs a cimical monologue from the american TV show Saturday Night Live (SNL) as Bennet Brauer a less than confident commentator who is very open about his unfortunate situation.
Email
lesterfrseale@gmail.com