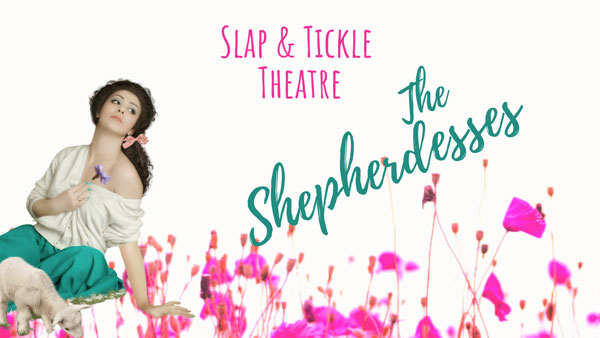 Slap & Tickle Theatre
Founded by seasoned performers Adrian Samuel and Rowan Stanfield, Slap & Tickle Theatre was born out of a mutual love of Gilbert & Sullivan, and a desire to inject some cheeky, contemporary humour into the historical material of those great collaborators.
Their first live performance was at the Pickham's Summer Trifle event in 2019 – a peculiar mash up of HMS Pinafore and a few other bits and pieces whisked into a type of "Carry On" frenzy which Adrian wrote a few years ago. Friends, Wendy Dovey and Paul Eccles made up the quartet and Pat White tickled the ivories (played the piano).
Undaunted by the tirade of abuse and criticism received after this, Rowan chanced upon a 1909 script. Much cutting and pasting has been employed to re-engineer a 3-Act plot into a couple of 20 minute segments entitled "The Shepherdesses". It is a play with a little bit of singing, some adult quips, silly voices and an unbelievable story involving peaches, horses and several truly cringeworthy jokes.
A number of (once) close friends were strong-armed into covering the many characters in the play and recording it virtually was a novel experience for them all. Once the crisis that has befallen us in 2020 is over, this may even find itself the subject of a live and fleshly performance.
Theatre can be serious, it can be sad but it's importance in our lives must never be under estimated. The Slap & Tickle team will continue to produce unique and amusing work for universal delectation.
You'll be able to watch Act 2 of The Shepherdesses here on 28th Dec but make sure you listen to part 1 first on the ELSTOAF live broadcast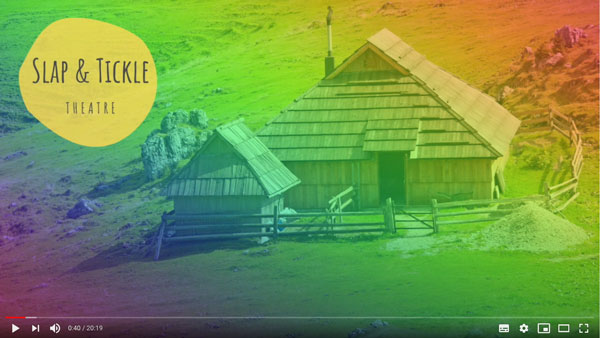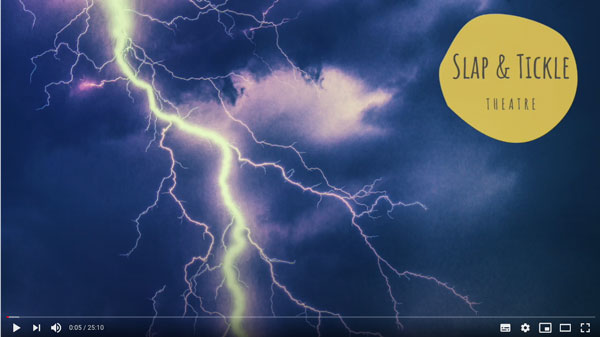 (Age restricted audience)