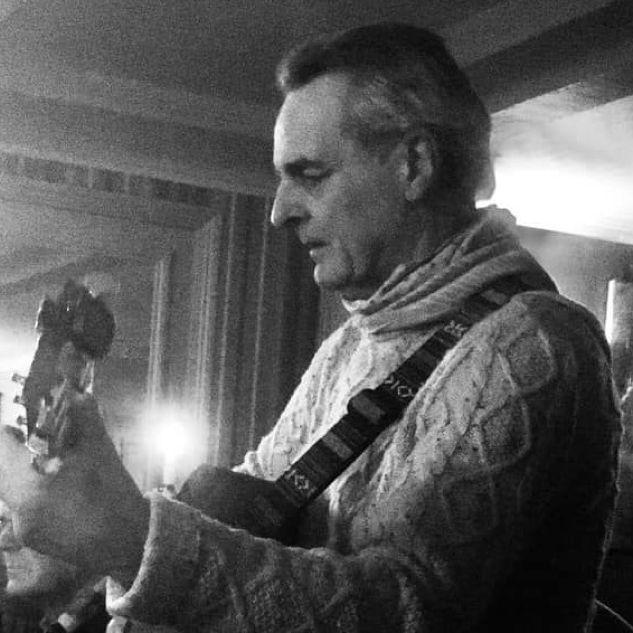 Andy Melrose
Former Professor of Writing, writer of films, songs, books, chapters, articles, poems, letters and assorted other bobs and bits (to paraphrase a former colleague – though the order seems just about right) Andy Melrose is a story-telling songwriter, performer and writer.
His songs combine folk influences with social conscience themes as diverse as forced migration, homelessness and feminism (which of course are not disconnected from each other).
He also sings traditional songs, has written to commission for film, theatre, animation and occasions.
Also a member of The Briar Band, he likes to collaborate with other songwriters and musicians