 SUMMER ‍TRIFLE beyond 2020
‍
Changes ‍are ‍coming
‍I ‍am ‍sure ‍you ‍will ‍not ‍be ‍surprised ‍that ‍we ‍have ‍made ‍the ‍decision ‍to ‍postpone ‍our ‍planned ‍2020 ‍festival ‍events ‍in ‍the ‍gardens. ‍We ‍did ‍not ‍make ‍the ‍decision ‍lightly ‍- ‍supporting ‍the ‍arts ‍and ‍the ‍local ‍community ‍is ‍our ‍reason ‍for ‍existing ‍- ‍but ‍keeping ‍everyone ‍safe ‍is ‍our ‍top ‍priority ‍right ‍now.
‍
‍We ‍may ‍be ‍able ‍to ‍host ‍some ‍online ‍Summer ‍Trifle ‍events ‍and ‍we ‍hope ‍to ‍stage ‍a ‍Key ‍Workers ‍Concert, ‍free ‍for ‍all ‍key ‍workers ‍and ‍their ‍families ‍to ‍attend, ‍either ‍later ‍this ‍year ‍or ‍sometime ‍next ‍year. ‍We ‍will ‍keep ‍you ‍updated ‍when ‍we ‍know ‍what ‍is ‍possible.
‍
‍We ‍know ‍we ‍need ‍to ‍make ‍changes ‍to ‍how ‍audiences ‍can ‍enjoy ‍future ‍live ‍events ‍and ‍refreshments ‍in ‍the ‍gardens, ‍we ‍need ‍to ‍create ‍hand ‍washing ‍facilities ‍and ‍find ‍ways ‍to ‍limit ‍contact ‍and ‍encourage ‍physical ‍distancing ‍for ‍exhibitors ‍and ‍visitors ‍alike.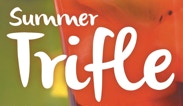 SUPPORT THE ARTS
In the meantime you can support artists, makers, creators and performers during this difficult time by visiting our Support the Arts page. We have a list of creators and performers with links to their websites and places where you can buy their work or support them in other ways