 SUMMER ‍TRIFLE 2022
‍
27th to 29th August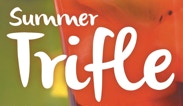 The gardens will be open to visitors once again from 27th to 29th August (Bank Holiday weekend).
See below for details of all the events included in Summer Trifle 2022.
CHARITY DONATIONS / OUR SUPPORTERS
Summer Trifle 2022 is supported by a grant gratefully received from The Chalk Cliff Trust.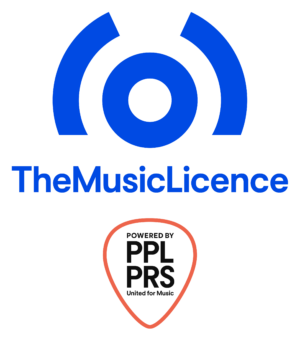 Summer Trifle 2022 - Pleased to be supported by PPL PRS
PPL PRS ensure that the people who create music are fairly rewarded for their talent and work. They want music to be accessible to all so they offer charity and community groups the opportunity to apply for a discount on the cost of their licence.
PPL PRS is a joint venture between the UK's two music licensing organisations —PPL and PRS for Music. They rovide a streamlined music licensing service –TheMusicLicence–with a single point of contact to make it easier to legally play and perform music in public.
2022 Summer Trifle events
We are delighted to welcome you to the fifth year of Summer Trifle events (we had a year off when we went 'virtual' in 2020) and this year we are generously supported by The Chalk Cliff Trust.
Why Summer Trifle? We could think of no better word than Trifle to describe this wonderful mixture of arts, crafts, open gardens, entertainment and cake….
Step into the grounds of Pickhams and enter a world of creativity. Meet artists, watch craft demonstrations and be entertained with live music and more.
We've teamed up this year with Hailsham Artists Network who are running the Meet the Makers Marquee on all 3 days, plus there will be craft demonstrations on Sunday and Monday. Compass Community Arts will once again be participating with visual arts and poetry. The inaugural Sussex Songwriter's Festival takes place as part of Summer Trifle on Saturday 27th August and on Sunday 28th, Bluebell Roots moves to Pickhams from its usual home of the Bluebell Kitchen in Arlington. On Monday we'll host a Spoken Word Open Mic in the walled garden which will be followed by another hilarious loosely veiled Gilbert & Sullivan spoof by Slap & Tickle Theatre.
Entrance to the gardens is £5 (under 12's free) and includes a hot drink or a soft drink.  We will Pass the Hat on Saturday and Monday afternoon for the Open Mics, in aid of Macmillan Cancer Support.  Tickets are on sale now for the evening live music and other productions..
We do hope you enjoy your visit and will come back and visit Pickhams again for future events.
The Summer Trifle committee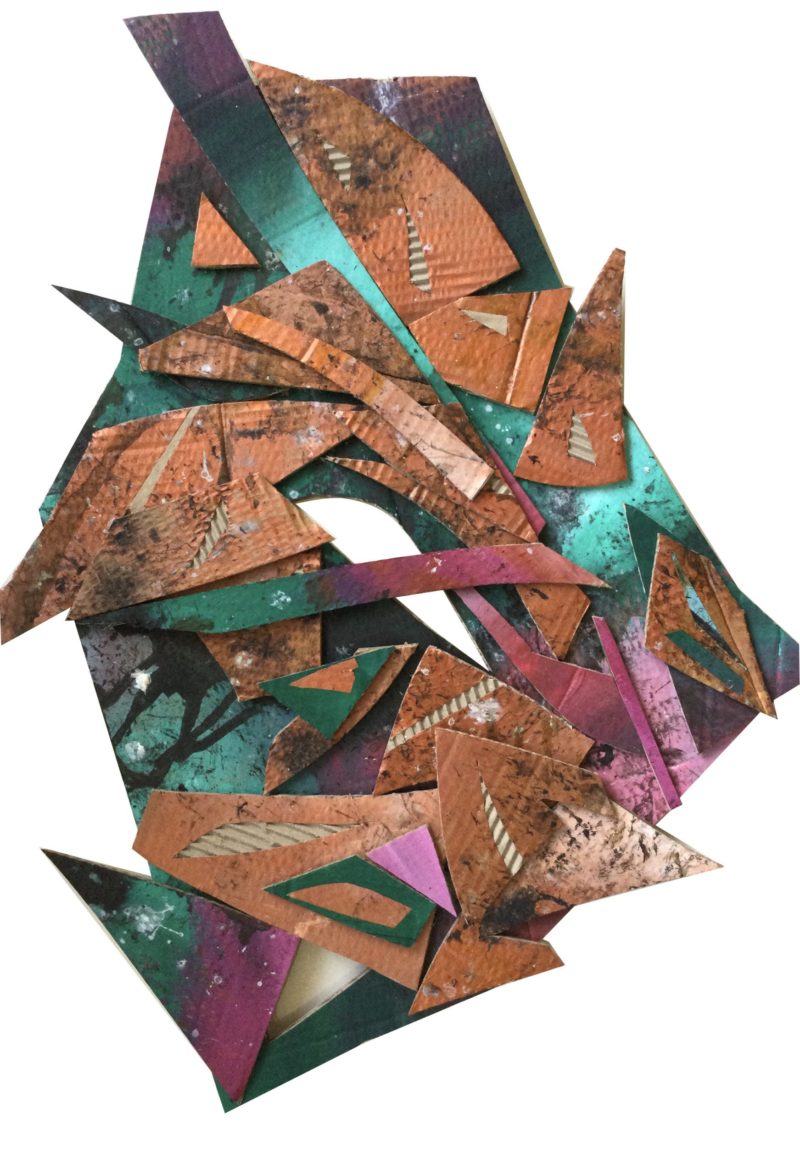 Sat / Sun / Mon
We are delighted to be teaming up with Hailsham Artists Network who are co-ordinating the 'Meet the Makers' marquee. Craft exhibitors include Barbara Butterworth (ceramics), Boship Green Pottery, Jazz the Alchemist (fused glass art),  Jane Walsh (pottery), Liz Cottingham (jewellery), Debi Wheeler (pebble art). Artists exhibiting include Janet Terry, Fran Kazamia, Floss Nicholls, Vincenza Osmond and Julie Caddy. You can also view art by resident artist, Josie Tipler, in her studio.
Compass Community Arts will be joining the festival again. The various groups will be exhibiting some of their work, creating interesting installations around the garden and reading some of their poetry.
The gardens are also open for local sculptors to exhibit works so look around carefully as you explore.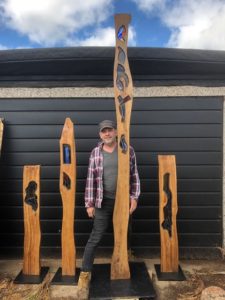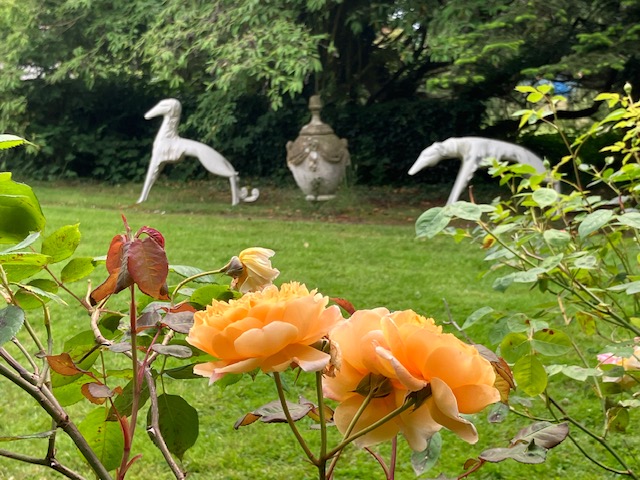 Sat / Sun / Mon
The gardens of Pickhams will be open daily from 11am – 5pm. Wander round the rambling gardens with hidden corners, mature trees, sandstone walls, pond and interesting features. Visit the walled garden with its mosaics and murals.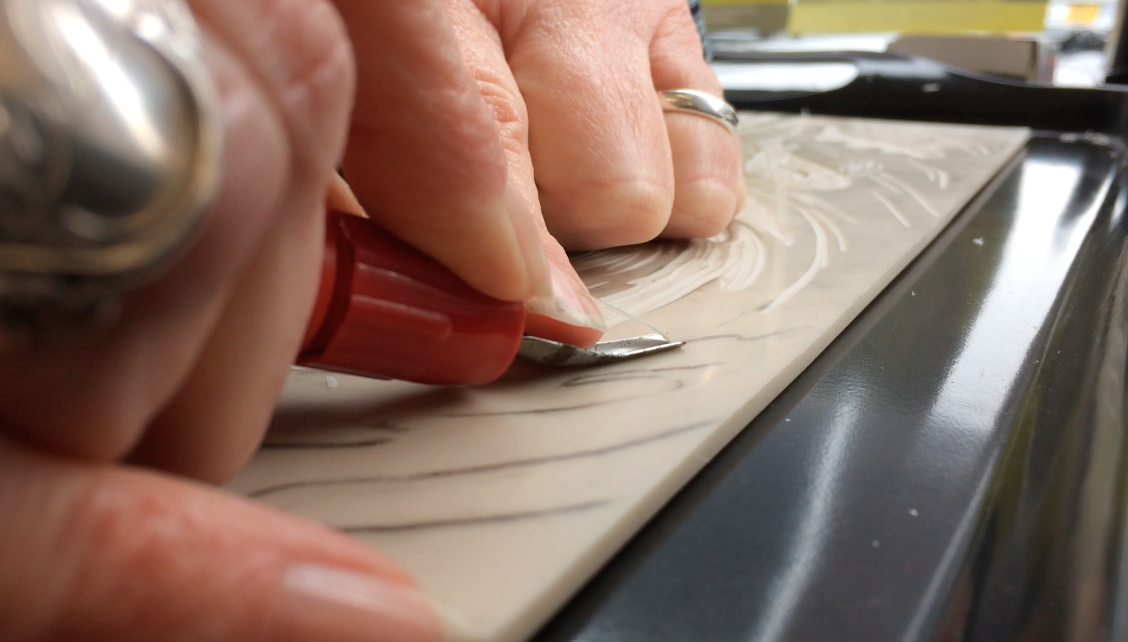 Sun / Mon
This year instead of individual workshops, there will be some free drop-in craft demonstrations.
Lydia Dixon will be demonstrating spinning and weaving techniques. Barbara Olivier from Boship Green Pottery will be making pots using her own local clay. Robin Holland will be showing how he creates his wonderful lino cuts. Jazz Dixon will be demonstrating how she creates her fused glass pieces – for a small fee, there may also be the chance to have a go.
Sussex Songwriter's Festival
Saturday
UPDATE: Sadly Dandelion Charm can no longer joinus due to COVID
On Saturday we are pleased to host the inaugural Sussex Songwriter's Festival. Starting with an Open Mic in the garden marquee during the afternoon, this event was inspired by a very special memorial event held at Pickhams last year, to honour the life of Gary Penalver. Gary himself inspired a great many musicians to get up and perform and was a dedicated fund raiser for Macmillan Cancer Support.
For this reason we are asking for donations towards Macmillan for the Open Mic and profits from the evening ticketed gig will also go to Macmillan.
The evening gig, from 7.30pm on the Saturday, will feature great original songs from The Cheer Up Mollys, Robb Johnson and the Irregulars, Andy Melrose, Milton Hide and Dandelion Charm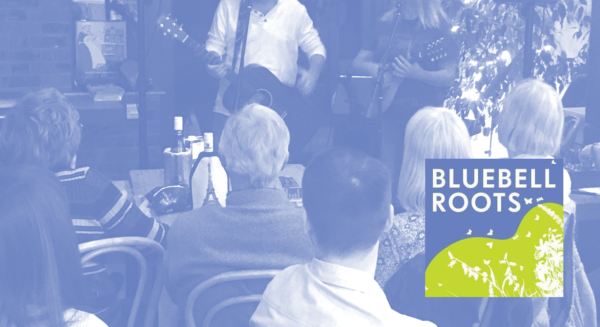 Sunday
On Sunday, Bluebell roots is leaving its regular home of the Bluebell Kitchen in Arlington and taking place at Pickhams.  The evening is a mix of music, starting with an hour's Open Mic, then we have a break for food (see below) before our invited guests perform their set. This month we are pleased to welcome Friction Farm all the way from South Carolina.
Bluebell Roots is a "Pass The Hat" event. In other words – there isn't a ticket price, but a suggested donation of £10 per person is expected.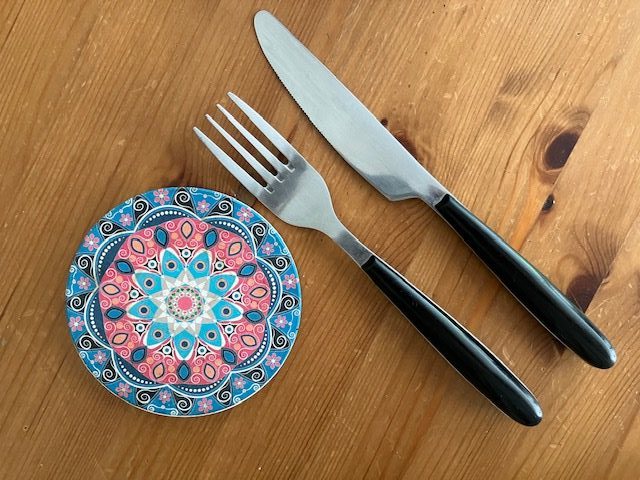 In addition to the daytime refreshments of tea, coffee and cake (including our 'Pickhams Pie' trifle cake!) we are offering evening meals on Saturday and Sunday.  A delicious curry (suitable for vegans) is available to order in advance only, to enjoy in the garden marquee before the evening gig on Saturday. On Sunday, Philippa Vine of Bluebell Farmhouse Kitchen will be cooking up something wonderful to serve during the interval of the Bluebell Roots music event.  Again, tickets for this must be booked in advance for catering purposes. Either click below to pay through Ticketsource for your meal, or email us to pay by BACS. 
A bar will be open each day from 12 noon until the end of the last event, serving wine, local beers and soft drinks. To help with the environment, we ask that everyone brings their own cup or tankard
If you wish to pay by BACS (Curry ONLY), please email us to request bank details
Monday
Our Spoken Word Open Mic will take place in the charming walled garden on Monday afternoon. Open to anyone who wants to read or recite. We'll be taking donations for Macmillan Cancer Support.
Monday
One Track Minds – A Saveloy Opera.
The goofballs who brought you 'Pinafore in Pieces' return with another loosely veiled Gilbert & Sullivan spoof (so loose it's now in bits). Expect dodgy accents, hammy acting and more half baked parodies, with some surprisingly decent singing thrown in to divert attention from the dubious plot. Laugh your socks off and then cry them back on again. ADULTS ONLY!
Slap & Tickle Theatre are: Adrian Samuel, Rowan Stanfield, Wendy Dovey, Paul Eccles and Jo Sands, with Oscar Smith on piano.
Bring a picnic. Bar (bring your own cups or tankards).
Late applications are invited
(you just won't get a mention in the printed programme)
Artists and makers are invited to apply for a £20 day pitch in the Meet The Makers marquee or space in the garden for your own gazebo.
The marquee  will be open from 11 – 4 on all 3 days and is being organised by Hailsham Artists Network. 50% of exhibitor's fees go to Macmillan Cancer Support – no commission taken on sales.
Sculptors are invited to apply to be one of our guest exhibitors in the gardens  – paid role. Send us an email using the button above for more information. 
SUPPORT THE ARTS / ELSTOAF
During lockdown we created Support the Arts and ELSTOAF pages so you could support artists, makers, creators and performers . We have a list of creators and performers with links to their websites and places where you can buy their work or support them in other ways